At T&S, quality control is an integral part of the production process.
The company is fully accredited to ISO9001:2000 and our facilities are approved to specialist industry standards.
In search of engineering excellence with quality assured, we have adopted the concept of Total Quality Management with continuous improvements, supported by investment in machines, test equipment, training, building the quality in from order processing to final delivery.

Our Quality Control and Inspection Department, equipped with the very latest electronic testing instruments, has the formal approval of many international manufacturers who insist on the finest available guaranteed components and all our commercial work is still subjected to our internal quality control with thorough checks on tolerances and surface finishes.

We have persistently pursued a management policy stressing quality control and technological advancement. We believe the best product in the world will only satisfy your requirements if you can get it exactly when you need it.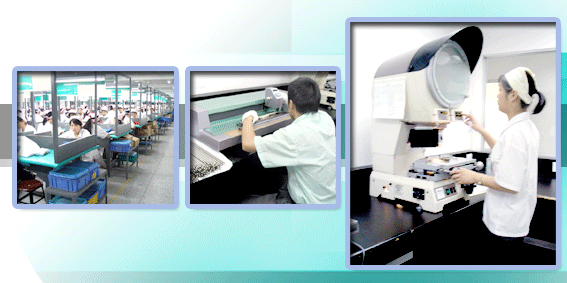 T&S TECHNOLOGY L.L.C.
Suite 3C-03.NO.5,Shin-yi Road,Sec-5,Taipei,110,Taiwan
Tel:886-2-2725-3751 Fax:886-2-2725-3642
E-mail: sales@ts-tech.com.tw
Copyright 1996-2002 DOMAIN Technology, Inc. All rights reserved.
Best view with 800 x 600 resolution & 16.7 million colors.